New Art
(email me for great prices)
kellykelly at kellymoore.netkell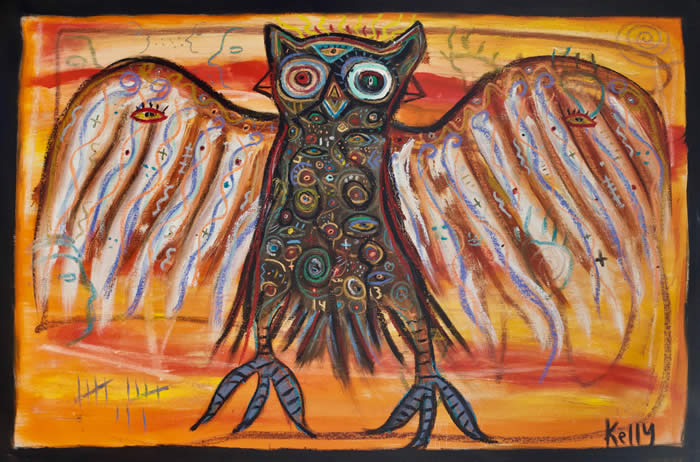 Owl
42 x 62 oily on loose cavas
(inspired undoubtedly by JK)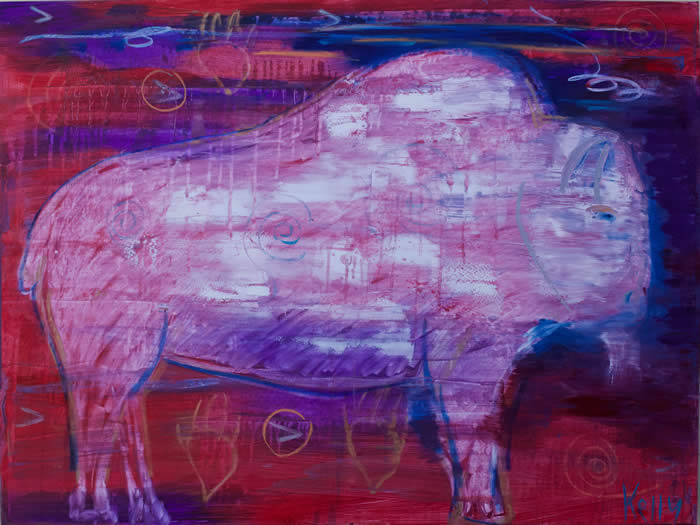 White Buffalo
30 x 40 oily on a nice bord ez to hang

the Watrous Mustangs
62 x 20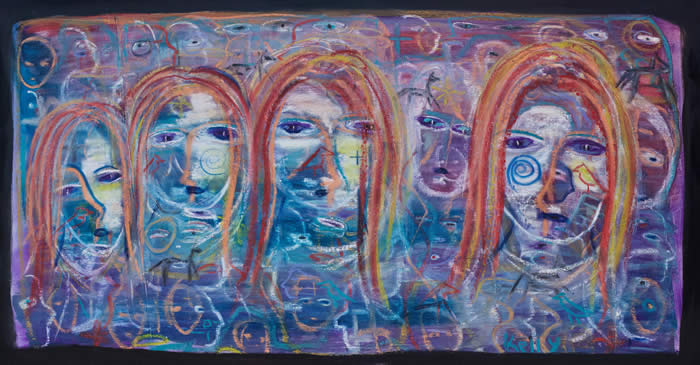 Sisters
about 37 x 63 inches oily on loose canvas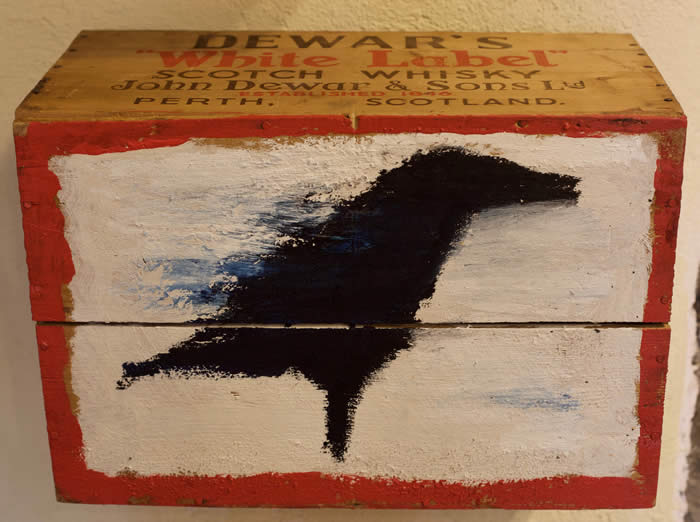 Dark Bird Whiskey
just big enough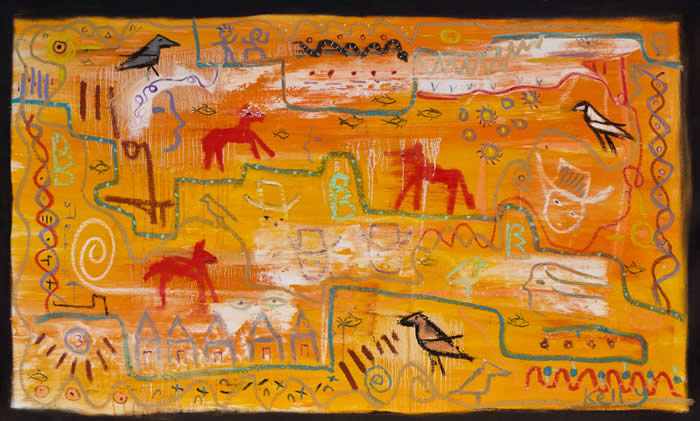 Guard Dawgs
about 62 x 39 oily on loose canvas

Hang Loose
about 24 x 72 inches oily on loose canvas
everyone needs to relax sometimes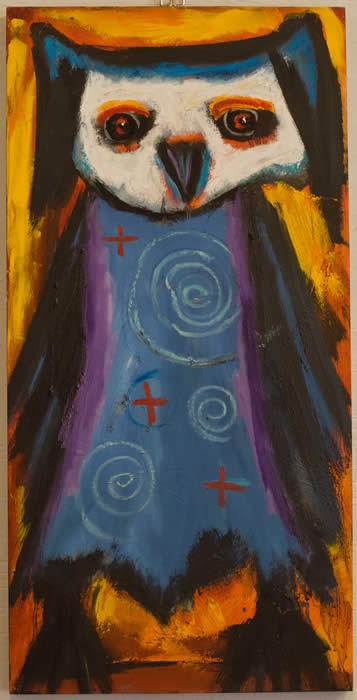 Owl-SOULD
12 x 24 oily on a nice bord
and everyone needs the wisdom to know when
enough is enough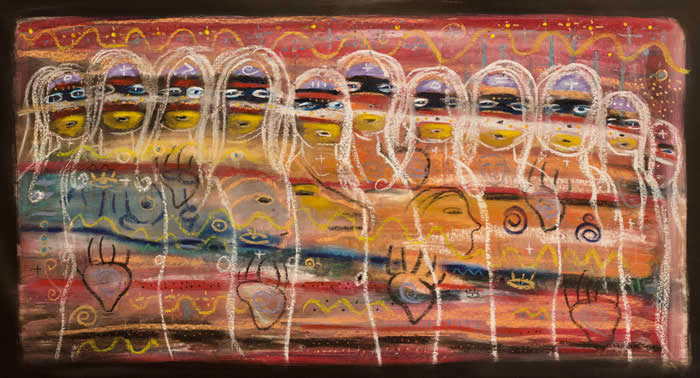 Desert Prism---SOULD
35 x 63 oily on loose canvas
i view the world
thru many filters
depending on
the color of the room im in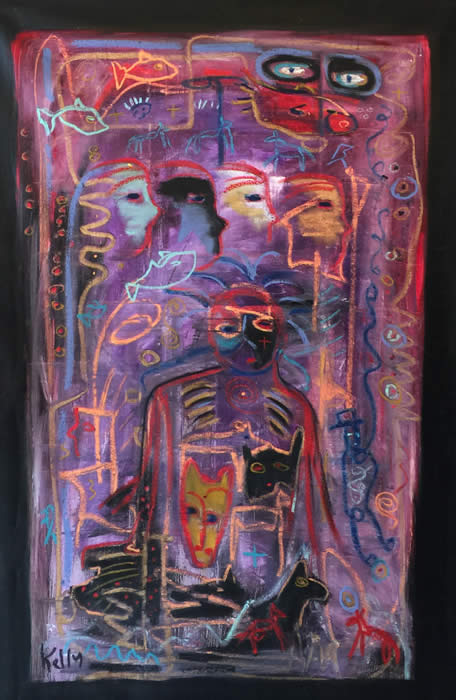 Primal Passion
about 37 x 61 on loose canvas
a wonderful
bold mystical image that will conjure up
a beautiful dream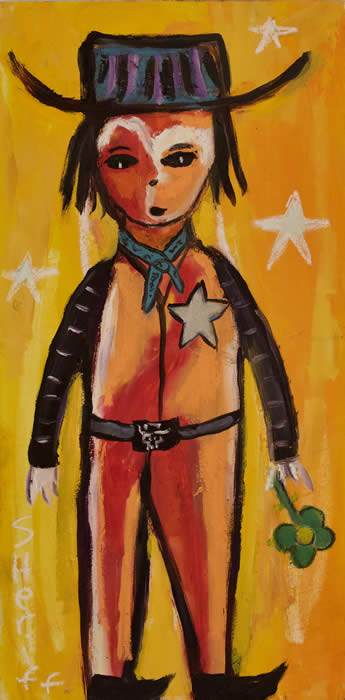 The Lucky Sheriff
12 x 24 oily on a nice bord
and sometimes you just need a little luck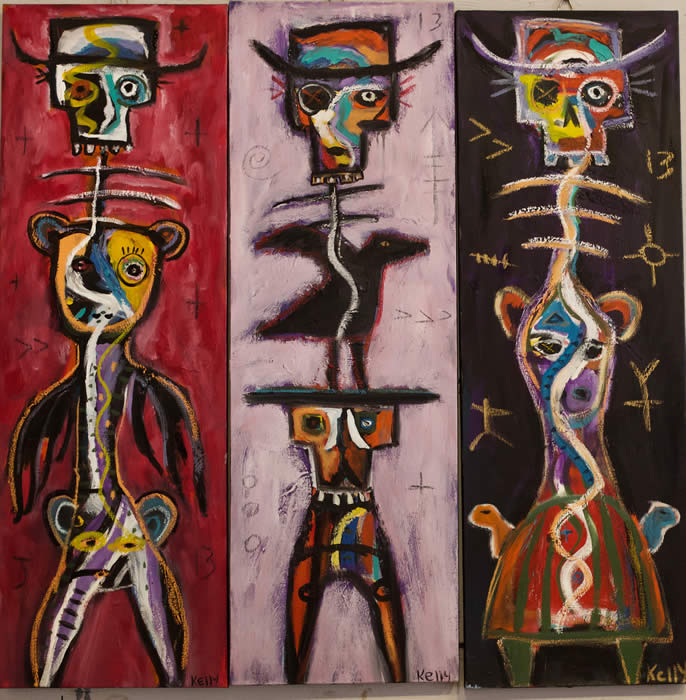 Tres Muerto Vacqueros
three 12 x 36 canvas
and sometimes a little humor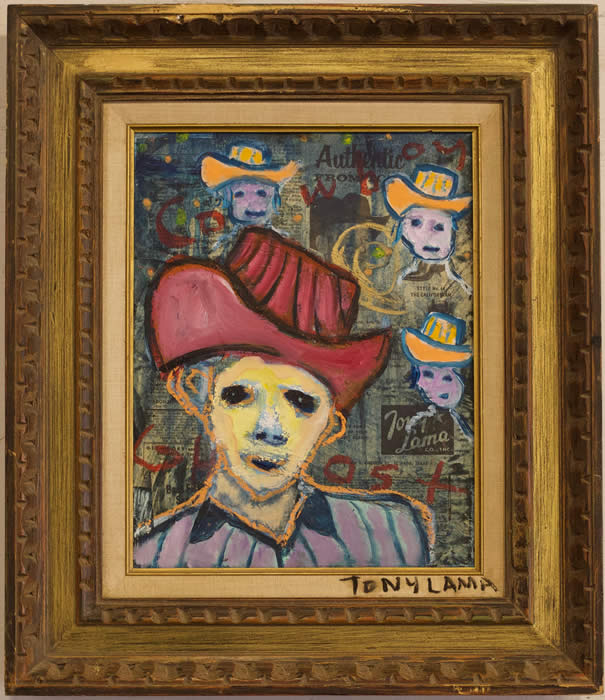 Tony Lama
about 12 x 16
TONY!!!!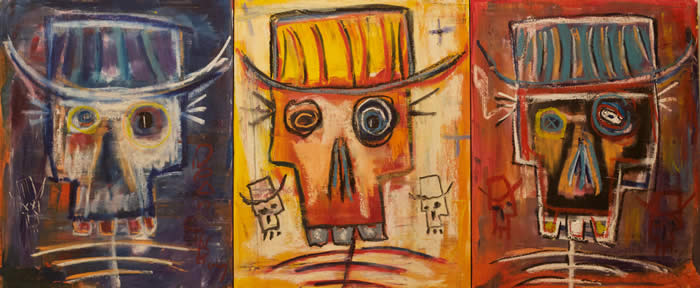 3 Dead Cowboys
three 16 x 20 oilys on bord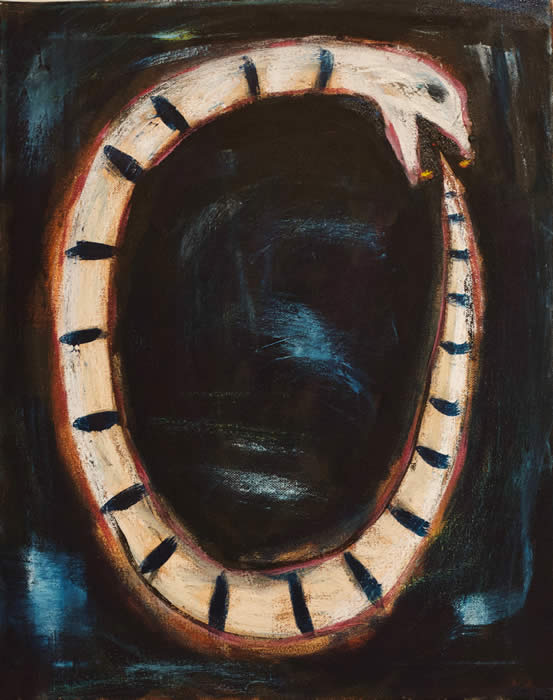 Oroboros---SOULD
16 x 20 oily on stretched canvas
I obsess about the same thing the Oroboros does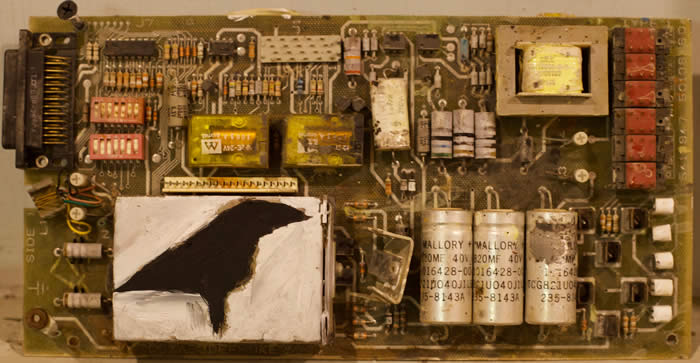 Dark Bird Transister---SOULD
about 6 x 12 inches
straight out of Los Alamos .....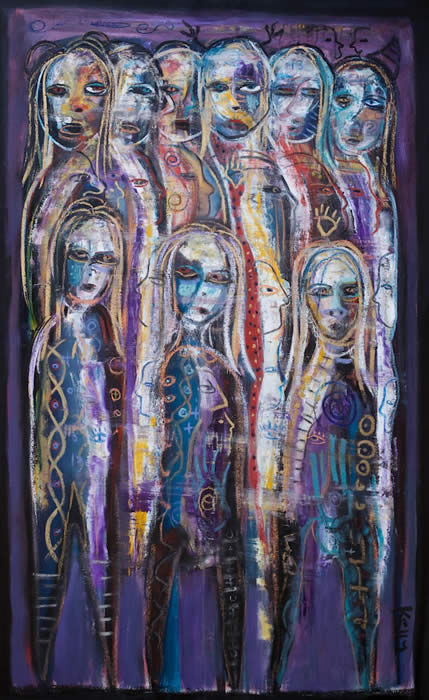 Guardians 2
about 62 x 42 oily on loose canvas
this painting is obviously waiting for someone in particular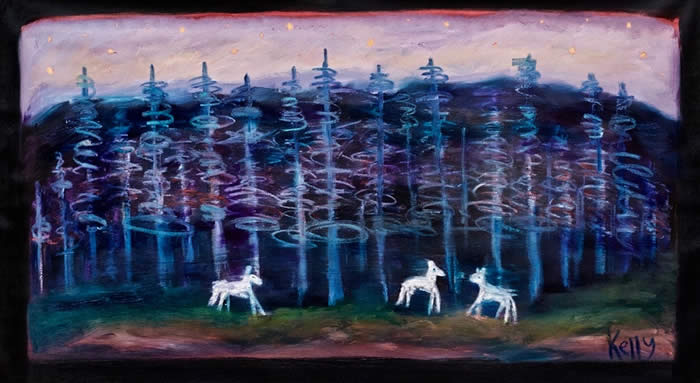 the Woods---SOULD
about 38 x 63 oily on loose canvas
the beautiful mystery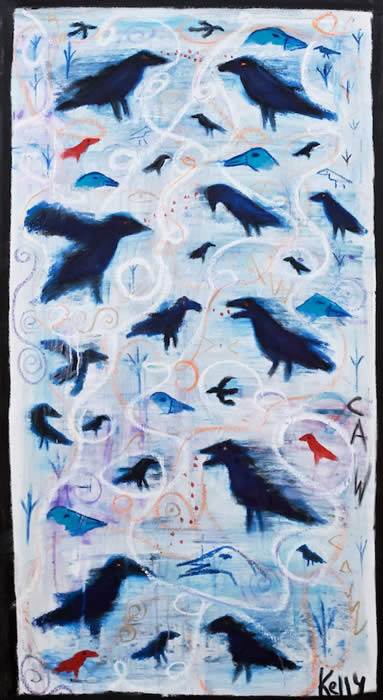 Dark Bird Red Bird
about 59 x 32 on loose canvas
this painting is soooo good no one bought it last month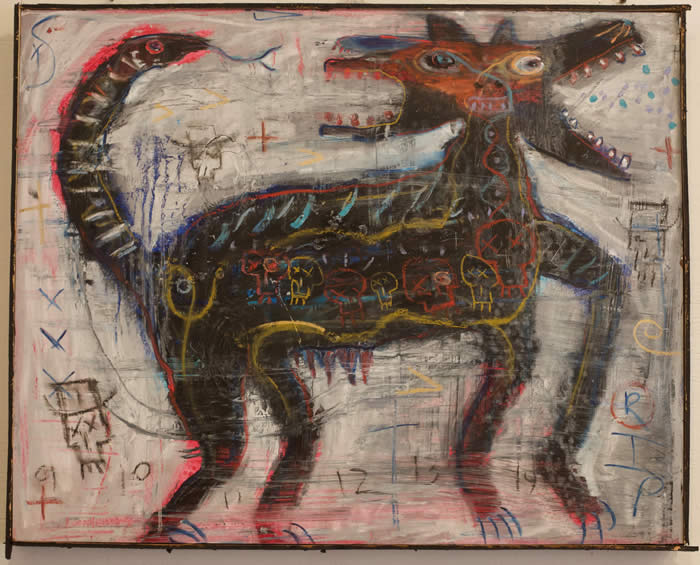 SnakeBite Chuapacabra
24 x 30 oily on a nice bord
if you like a fiesty jolt of art this is it!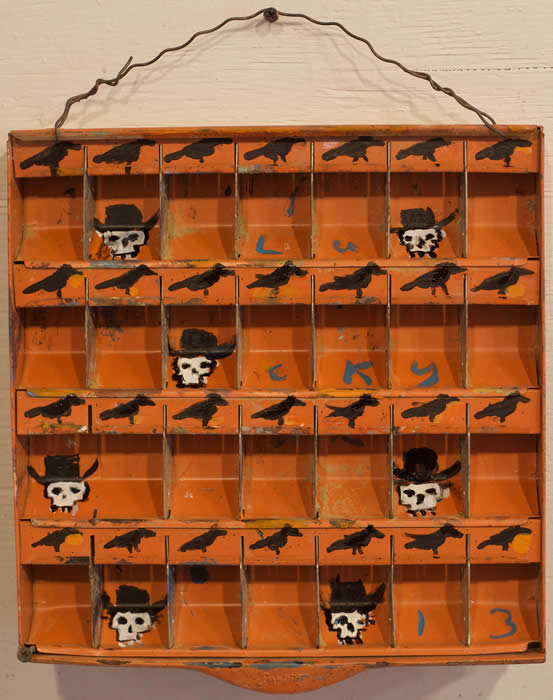 Lucky 13---SOULD
oil on a metal tray
strange....very very strange

Sky Dawgs
oily on loose canvas about 7 foot by 34 inches
big bold beauty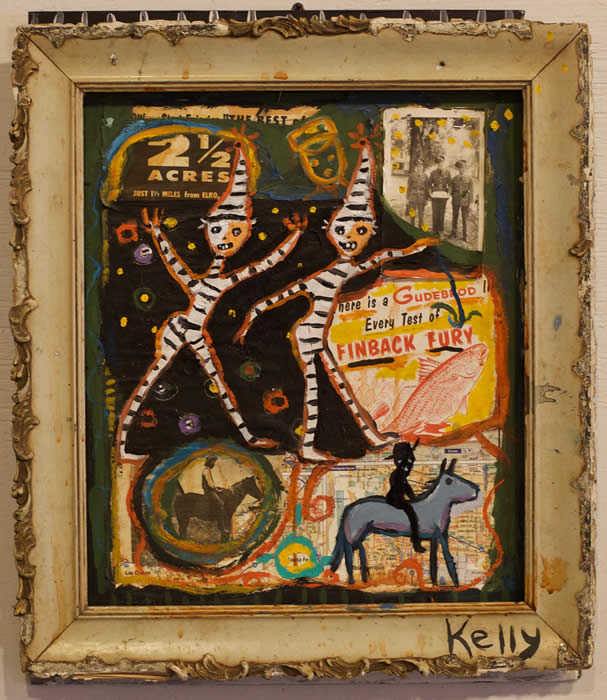 FinBack Fury---SOULD
about 12 x 16
very eclectic piece of art with old frame, old photos and old collage

Dark Birds---SOUULD
about 20 x 60 oily on a board simply framed
iconic piece of art by the original Dark Bird himself

The Funky Dead Cowboy Totem
about 79 inches tall
this one is really cooool

Brown Bear Totem
about 79 inches tall
this one has a simple black lframe on it as well

Dark Bird Totem---SOULD
about 14 by 79 inches tall
Dark Bird Totem is a strong piece of art
(geez quit bragging about your art)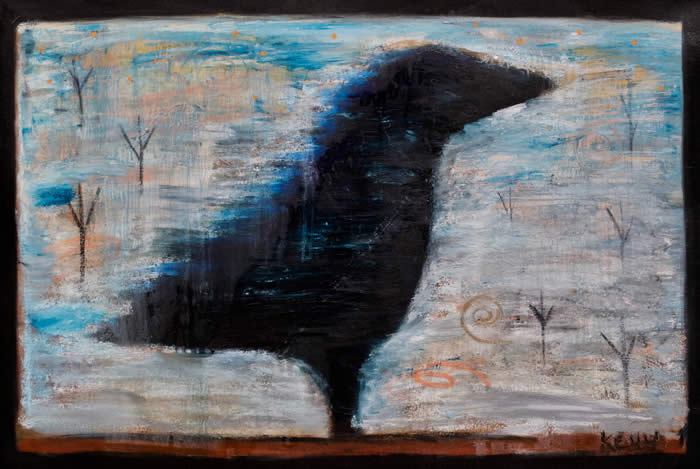 Dark Bird Tracks
about 40 x 55 oily on loose canvas
(someones gotta do it)
email me at kelly@kellymoore.net
a few animals from a drive in the west
Clay Allison New Mexico Outlaw
Join my Monthly Art Newsletter for First Looks at New Art
stay away from the Road Less Traveled
Kelly Moore the originator of Multi-Crappia
Big Horn Sheep
clik hear to read & see bout our trip to South Dakota to photo wild horses...
heres a picture of me dropping a Dark Bird on Cadillac Ranch in Texas last month
the Return of the Tesuque Flea Market
BURROS Truth sayers of the Southwest!
clik hear to buy an art book for a christmas present
photos of Christmas Eve at Dark Bird Studio
clik four a new Picture of me at the flea market
clik hear and tale me what you think
come sea me at the flea
or drop by the alley and sea
kat fend off my paintings while
she whispers to
horses
thank you
for
getting off the main road (thats a DARK BIRD folks)
and looking at art by a guy
who paints at a
flea market
OR
sighn my guestbook and tale me what u think
s
sign the guest book if you want to leave a mark
the New Book..."Absurdity is my Friend"
back to the front page (more words & art)