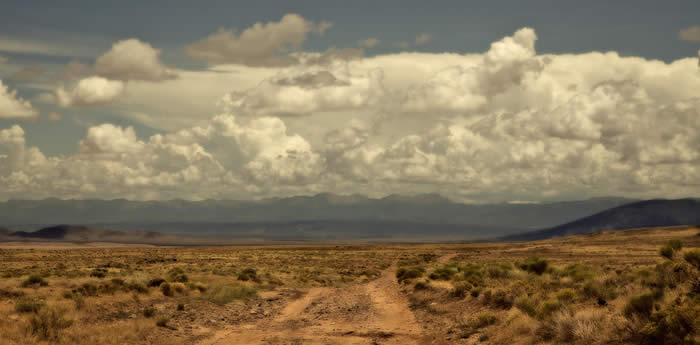 Desert Road
photo by Kat Livengood
headed north
to the rockies
fleeing talking heads on fox news
the stock market, angry traffic and big heat
wanna climb as high as we can
somewhere into the clouds maybe even the stars
like a big horn sheep
headed for the dog star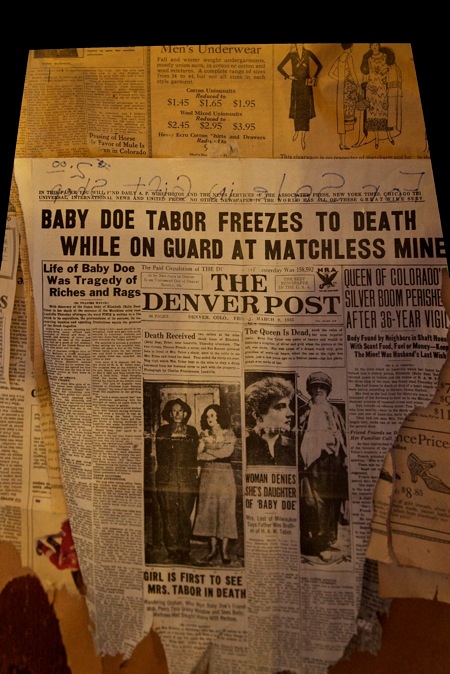 Obit for Baby Doe
photo by Kat Livengood
hoped to find
the ghost of Baby Doe Tabor
whose husband found riches
in the silvers mines of Leadville Colorado
and then in the blink of an eye
they lost it all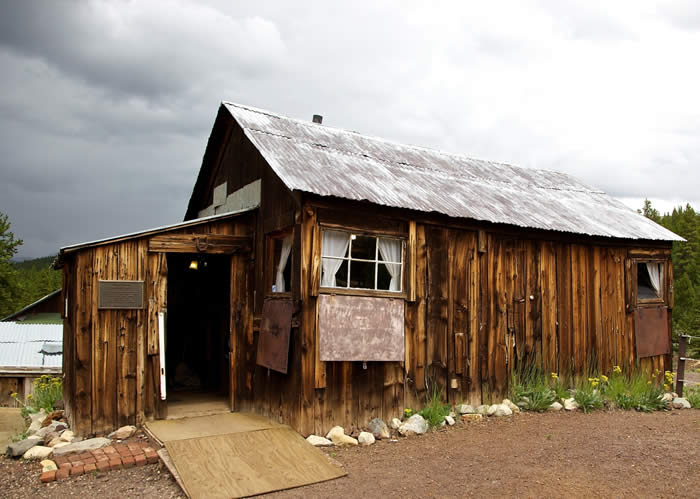 Baby Doe Tabors Shack at the Matchless Mine
photo by Kat Livengood
the world had changed
and the govt said our dollar is backed by gold
and silver market crashed
just like a stock market
built on fear and greed....
they found her frozen to death
on the floor of her cabin 40 years later
where she had been waiting
for riches to return
to the Matchless Mine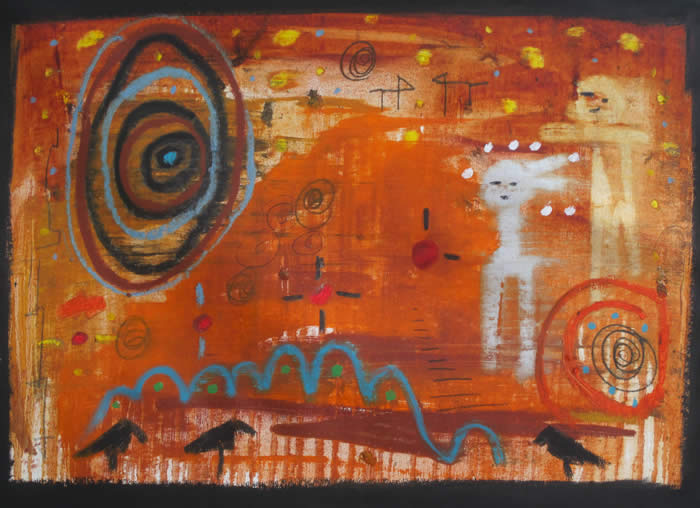 Up we climbed into the clouds
following a narrow dirt road
the lady on GPS said
turn left
turn right
re calculating re calculating
turn left in 100 yards
re calculating
silence
we were off the puter grid
and the GPS was mute
we were lost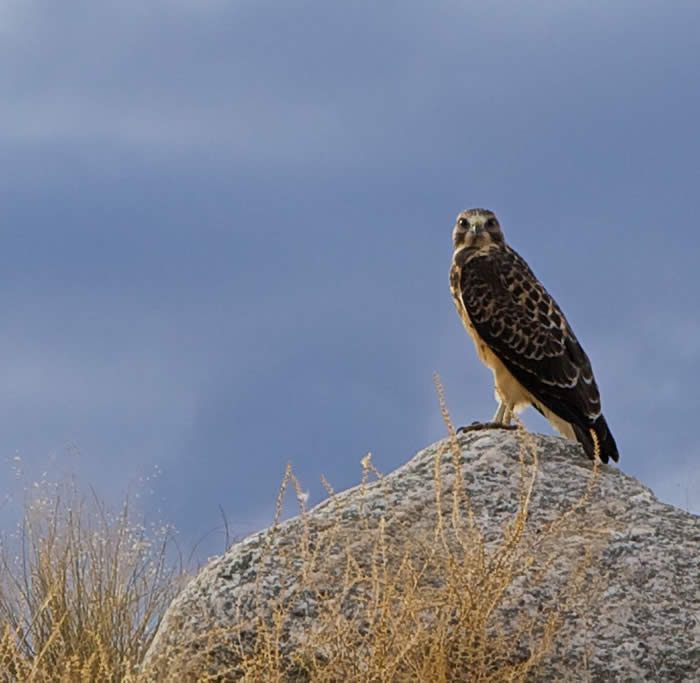 and so
all we had
was a Swanson Hawk to tale us where to go
i said "Mr Hawk where does this road lead?"
he said
"it takes you where ever you go"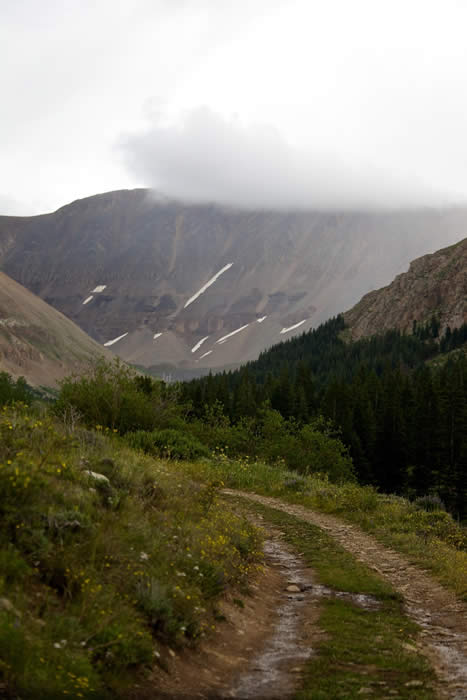 Lost in the Clouds
and then rain fell
and the clouds dropped down
we were at the tree line
and then it ended
the road just ended
washed out sometime in the last
1000 years or maybe last week
does 4 wheel drive work
when you are backing
down a mountain?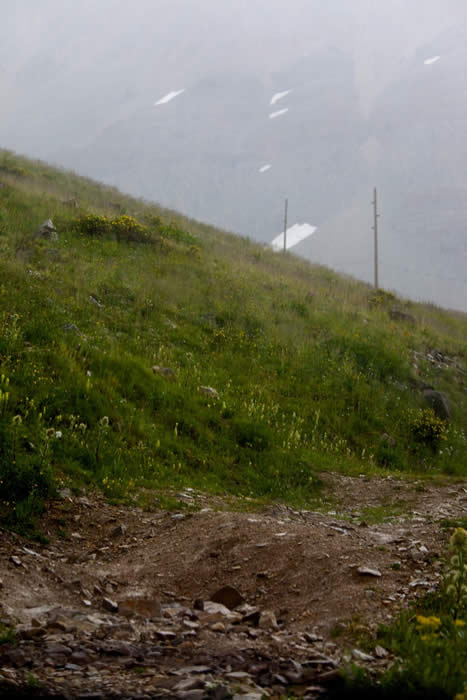 the end of the road
photo by Kat Livengood
Kat said
"are there any bears or cougars up here?
Ya prolly
but you can either back us down the mountain
or get behind the truck and give me hand signals
til we get off this narrow road....
whats it gonna be?
eaten by a bear
or flip the truck over
and roll down the mountain?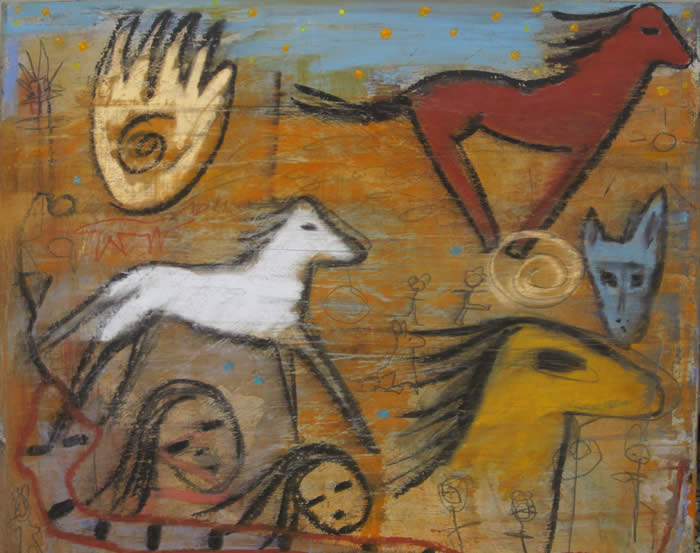 story from the southwest
new oil painting
we sat and pondered the situation
far far far from all the so-called problems in the world
it was cold and rainy at 12000 feet
i think we both wished
we would see a wolf or a bear
just so we
could lock the doors and feel safe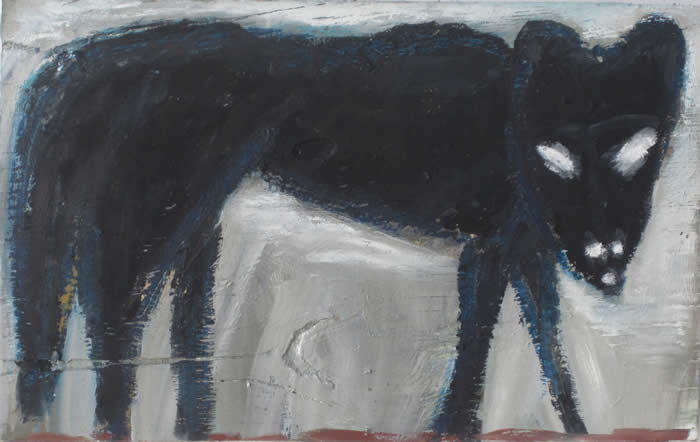 Lobo
new art this month
when we got down the mountain
we stopped and had lunch
near an abandoned mine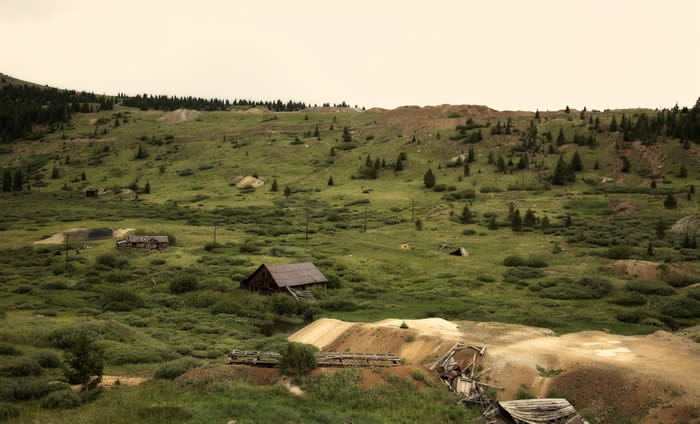 Abandoned Mining Town
photo by Kat Livengood
i sat on a big rock whle eating
and noticed a metal box
partially buried beside the rock
inside i found
a letter dated from
1964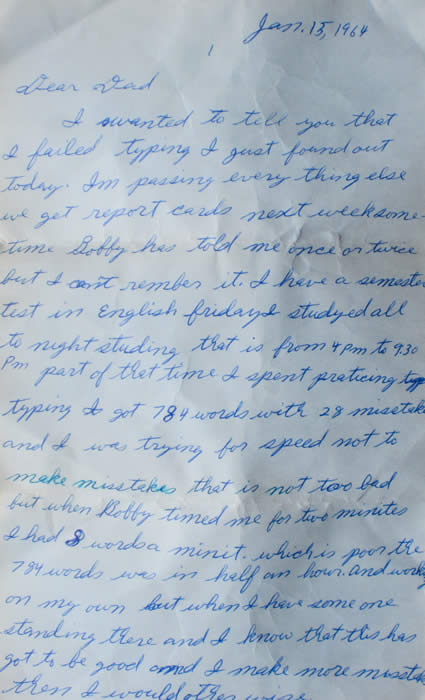 A Letter to a Father
photo by Kat Livengood
a young man lamenting
a problem almost 50 years ago
that doesnt seem so bad now
and the problem of being lost on that mountain
didnt seems so bad now either
what is a problem anyway?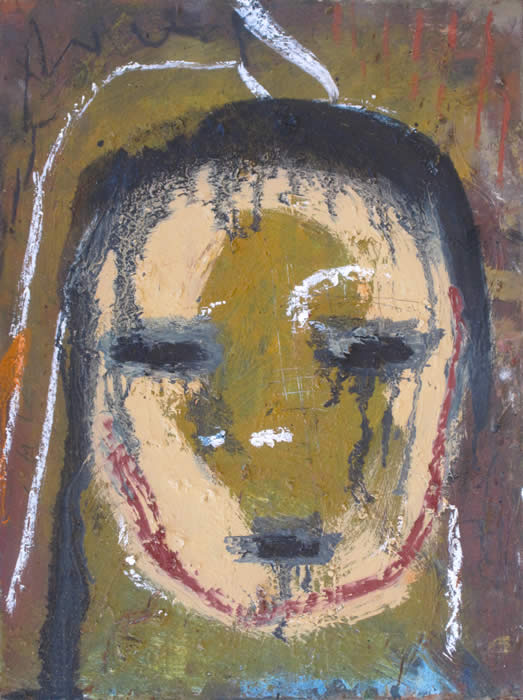 desert portrait
new art
turn off the TV
get off the web
put down your twitter
dont watch the stock market
dont talk about the economy
stay away from poisonous politics
and do what you love to do
because passion is power
in a world full of small ideas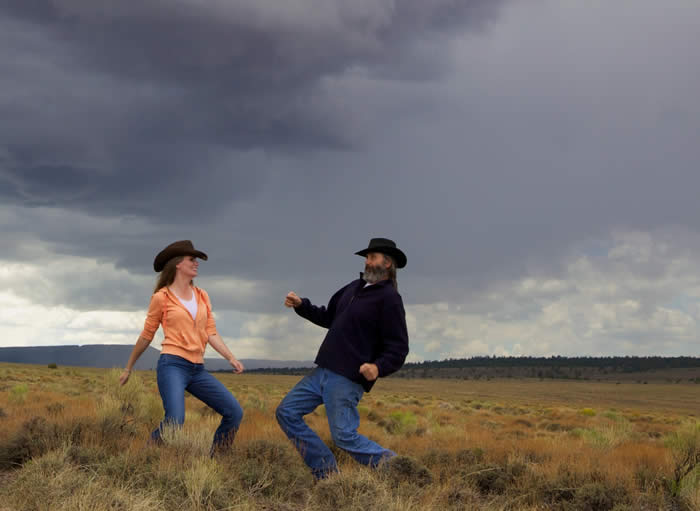 Kat and Dawg Dance
photo by Kat Livengood

dance hard
dance long
trust me (if you dare)
when I say
u aint got as long
as you thingk
even if you live to be 103
decide today
to let er rip
like u aint no saint
nor got a dollar to your name
or anyone else to blame
cuz tomorrows coming
like a sneaky bullet
faster than you thingk
from ERUPTION
by kelly moore